Do you want know how to create a WordPress business website for beginners in 2023? This was a question I had years before I got online and realized that it was easier than I thought! You might think that you need to be some kind of an expert to know how to create a make a business website, but that is far from the truth. Also, you might be surprised just how cheap and really affordable it is to start your new website!
Millions of people just like YOU are searching for cheap ways to create websites, blogs, and eCommerce stores online. Today's review will show you how to do it the easy way.
I have created over 20 WordPress blogs to date. Today I will hold your hand & show you how to start a WordPress blog  for your business easily with a few short steps. This process will be great for bloggers, small business owners and others wanting to get online. Feel free to leave your comments and questions below or shoot me a personal email using my contact me page. I usually respond pretty to quick!
Being that I have been build and create several blogs and websites for customers and personal use, I truly understand what it takes to get the job done. So I take it seriously the privilege that so will have in helping you do thanks ahead for visiting my learnanet.com blog today!
Disclaimer: There are affiliate links in this blog post. When used, I receive a small commission that helps me to eat my favorite peanut butter & jelly sandwiches. You get the best discounts and specials by using these links, so take advantage of them!
You ready to put the pedal to the metal? Great!
How To Create A WordPress Business Website in 2023..
Think of A Domain Name
Get A Web Hosting Provider
Install WordPress On Your Blog
Pick A Theme For Your Blog
Add WP Plugins That Every Blog Must Have
Learn How To Write, Edit & Publish Blog Posts
Learn How To Create Blog Pages
Add Pinging Lists
Promoting Your Blog
Thinking Of Domain Name
Your domain name is simply what you will call your website online. Common domain names of popular websites you already know are ebay.com, amazon.com, etc. These are what are called domain names.
Think good about what your brand will be online as this is what people will think about first when thinking about you. As for domain names I recommend choosing a domain name that is simple to remember. According to Moz.com, it is recommended that you avoid using dashes or hyphens in the url as these make it harden for your visitors to remember. Also, domain names that do not have dashes and hyphens are better for search engine optimization.
You can purchase your website name by going to a domain registrar or web hosting provider. There are many web hosting providers that sell them for cheap such as Namecheap. Namecheap is primarily known online for selling cheap domain names, EasyWP WordPress hosting and their free domain privacy. But again, you can sometimes receive a FREE domain directly from the web hosting provider. 
Where To Get WordPress Hosting?
Web hosting is what makes your website visible online to your visitors. Your pictures, information and data will be stored on web servers of your web hosting provider. Think of your web hosting provider as the land where your house resides. Your domain name is your physical address 123 Learnanet Street.
However, the "land" that your house physically sits on is the like web hosting. It's a computer that runs 24/7/365 that stores your website info and allows visitors to search and find you online. Without web hosting, a website doesn't exist online. So part of learning how to start a WordPress blog in 2023 is finding a good web hosting provider that is reliable. 
There are many web hosting providers online to start a WordPress blog online. Some common providers are: Bluehost, GreenGeeks, Scala Hosting, A2 Hosting, Siteground, Dreamhost, Mochahost, Hostinger, Kinsta, LiquidWeb and Flywheel.
All of these web hosting services are awesome, but there is only ONE that I recommend for beginners that has the best value & resources for your money A2 Hosting.
I think that their StartUp Plan is really great for beginners being it only starts at only $2.99/month!
A2 hosting is also is also great for blogging if want to be a blogger like me. As you will see below, it allows you to create 1 website with 100 GB of web space & handles 10,000 visitors per month. However, if you want to add multiple domains and create additional websites, then I recommend using their Drive hosting plan. Also, you can SSL certificates if needed for eCommerce stores.   
Click below to start your blog with Special Discount on A2 Hosting NOW!
Once you get the Startup plan and your blog continues to grow with web traffic, then you can simply scale up to the Drive hosting plan. This is the web hosting plan that I have currently and have used it to create other WordPress blogs online. Below you will see a video tutorial that shows you how to create a WordPress website using A2 Hosting. 
A2 Hosting offers a ANYTIME money back guarantee on their services and is our #1 recommendation for creating websites. They have top notch security, fast 24/7/365 customer support and awesome uptime.
In this video tutorial on how to create a WordPress business website in 2023, you will learn the following:
How to Install WordPress On Your Blog
Picking Themes For Your WP Blog
How To Add Plugins To Your WordPress Blog
Writing, Editing & Publishing Blog Posts
How Add/Create Pages For Blogs & More!
Click below to start your blog with Special Discount OFF on A2 Hosting NOW!
Which Sites To Ping?
What is pinging anyway? Pinging is a simply way to alert other websites of new pieces of content published on your website or blog. Pinging is good way to also get backlinks, but more important for drive web traffic or page views to your website. In fact, every time you update your website with a new post or article, the search engines are alerted. Search engines such as Google in turn will come to crawl your website to then index it in their search results.
But which sites are best to ping for your new website? Well, there are many, but here is a list of just a few to add for your WordPress website. 
When you log into your dashboard, you will see the "Settings" button on your bottom left. Next click on "Writing", then drop down to "Update Services". Then you can add the following websites below to ping and then click "Save Changes"
Do you know of any other websites that should be added to this pinging list? If so, then please share your suggestions below in comments areas. 
How to Advertise your Business Website for FREE
After you learn how to create a WordPress business website online, the next task is let others know about it by using some of the best free advertising sites. We just talked about pinging and how that helps to alert the search engines and other sites to send you web traffic. However, right now I want to talk more about some simple ways how to advertise your business website for FREE.
There are many ways that you can promote your new business blog online. The obvious thing would be to start writing blog posts centered around your niche and industry. However, before you start writing, you want to think about some long tail keywords that your potential audience would be using to find you online.
Long tail keywords are typically 3-5 words that searchers enter in Google search, Yahoo or Bing to get very specific results. For example, today you searched for ways on "how to create a WordPress business website" or "how to create a WordPress website for business". These are great examples of long tail keywords that give your visitors exactly what they are looking for.
This method works and is so effective to drive web traffic to your website. How do I know that this works? Well, you are here reading this review, right? Why? Because of the awesome SEO of this website. The lesson? If you use examples like these while publishing your content, then it will also benefit you in this same way to promote your business website.  
This will help increase your SEO rankings, minimize or dominate your competition online especially if your blog is created in a specific niche.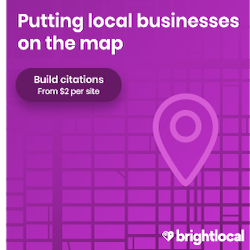 Video Marketing
Another very effective way to promote your business website or blog online is by making videos. To do this, I recommend that start a Youtube channel. It's a great way to drive FREE web traffic and page views to your WordPress blog. Also don't forget that Google owns Youtube. This means that when you create optimized videos on Youtube, they will also rank in Google search engine results. 
You can start your channel off making videos about your brand, business products or services that you offer. Try to establish of publishing videos to your audience & always ask them to subscribe. You can use video marketing to drive web traffic to affiliate marketing offers on your blog. By implementing video marketing into your business plan it's a great practice for successful marketing to gain more exposure online to your brand.
Forums
You may not know, but forums are another great social media goldmine to promote your WordPress business website for FREE web traffic.
Two really great ones are Quora and Reddit where people from all walks of like ask questions about everything under the sun.  The idea of these is that you should search for a category is centered around your industry. For example if you want answer questions on how to create a WordPress business website, then you might hand out in categories like Science & Technology, Online Marketing, etc. You get the picture. There are categories for everyone. Simply look for one the corresponds to your industry. 
When people ask questions that you are knowledgeable about, you can answer then and then leave a backlink to your website. What often happens the person will not visit your website, but also share it with others. People can upvote your answer provided which gives your more exposure to your brand and FREE web traffic. 
PPC Marketing
So PPC stands for pay-pay-click and it is the absolute FASTEST way to get targeted web traffic to your business website. With this said, it is also the most expensive way to get web traffic.
How do I recommend using it?
I recommend that versus bidding on generic keywords, you should use long tail keywords which are way less expensive. You can tap into platforms like Google Ads and Bing Ads.
If you are new to PPC marketing, try Bing first for testing. The great thing is that Bing get about 12.2 billion searches per month with about 13% market share while Google has 70%. This makes it come out as the second best place to use for advertising. 
However, once you start seeing web traffic converting, then you can implement these same campaigns with Google. When you consider the search engine market share, Google has a higher quality of web traffic, but also is the most expensive of bidding. 
Conclusion
I know that you clicked thru to this website to learn how to create a WordPress business website in 2023 for your brand.  Today, you have learned not only how to create a website or blog, but also how to promote it online.
As with all of my reviews online I always like to give you a little bit extra. As you could see in the video above, creating a WordPress business website or blog doesn't require any prior knowledge of html or coding.
A2 Hosting is an awesome web hosting provider to create your WordPress business website today. They have awesome 24/7/365 customer support, rock solid security and uptime performance. As an entrepreneur and blogger, I know how hard it is to find all of these under one hood for a great affordable price for beginners online. This is why I recommend using A2 Hosting to create WordPress websites online. Any remember they have an anytime money back guarantee!
What did you think about this review? Did it help you to start a simple WordPress website or blog online for your business? I hope so! Let me know your thoughts or questions in the comments area below. Also if you learned something and found value here today, please share this post with others online with social media and other platforms.
Alright guys, as always I hope you much success with your business online in 2023 and BEYOND! 
Click below to start your blog with 66% OFF on A2 Hosting NOW!
Frequently Asked Questions (FAQ)
How much does it cost to start a business website?
The exact costs to start a business website online will be determined by mainly the following factors: Your domain name purchase, web hosting provider that you choose and the type of web hosting that you select. For example, in the case of A2 Hosting there are various hosting solutions for shared, VPS Dedicated and even Reseller hosting. 
If you get a shared web hosting plan, it would costs only $2.99/month to start a business website. However, if you are looking for something more robust to support high volumes of web traffic, then Dedicated hosting could costs an upward of $100 or more for business websites. If you are using WordPress or a web builder such as Elementor to build your website, then these FREE.  
How much does it costs to run a website for 1 year?
If you choose the A2 Hosting Startup plan which is great for beginners, then your costs to run a website for the 1 year will be only $2.99/month which comes to under $40! When your web hosting plan renews for the 2nd year, then the monthly pricing will increase back to regular pricing before the discounted introductory rate.
In addition to your web hosting plan, you will have to pat for your domain name which should run about $15 – $20 per year for a .com domain name. These are typically the only major costs associated with running a website for 1 year. There are other add-ons that are completely optional such as domain privacy, but not required for business owners. 
How do I create my own own business website?
You will need to first buy a domain name and a web hosting package by signing up with A2 Hosting. Once your account is setup and you receive cPanel credentials emailed to you, then you can log into cPanel to then install WordPress on your domain. This process is super easy and takes just a few moments to do. After install WordPress from your cPanel, then you start customizing your website to fit your brand online. 
A great way to customize your new A2 Hosting website is to select a WordPress theme centered around your business website goal. This can be done from your website's dashboard under the "Appearance" tab. After selecting the appropriate theme and adding your business information, you can add pages and posts to your business website. Plugins can also be installed which will give your A2 Hosting business website more functionality online. Once you start adding content to your business website, then it's just a matter of promoting online to others.   
Is A2 Hosting any good? Is A2 Hosting reliable?
Yes, they are the best web hosting for beginners online! A2 Hosting is known not only for the very affordable pricing, but also fast customer support, turbo page speeds, rock solid uptime performance and excellent security. Also, they offer an ANYTIME money back guarantee on their web hosting services with not common online. Most web hosting providers only give you 30 day to decide, however with A2 Hosting you are to refund at anytime during your your web hosting term. 
A2 Hosting is not owned by EIG or Newfold Digital. They have a really great reputation online with customers unlike many of their competitors such as Bluehost, Hostgator, etc. When you get started today with A2 Hosting, you will be happy with all of the resources and tools that they offer to build and run your website online.