Do you want to know how to make a WordPress website with A2 Hosting for beginners, but not sure about the best way to do it? If so, then you come to right place! Millions of new entrepreneurs just like YOU want to make money online blogging. But how? Keep reading this A2 Hosting WordPress Tutorial for beginners to discover how easy you can create a WordPress blog with A2 Hosting today without any coding or html experience!
I have been making money blogging online for about 3 years and absolutely love it! In fact, when I was high school I took up journalism and really love to do research about different topics. However, the it took me a while to figure what I wanted with it. So what I am getting at is if you have a passion for writing, then blogging is a simple way to monetize your thoughts in my opinion.
The fact is that MILLIONS of people just like YOU are looking on Google right now for things that they want to sell, promote or share, yet may not know where to find it. That's why you need to learn how to start a WordPress blog and get on it. But obviously you are here because you want to know how to make a WordPress website with A2 Hosting today?
Let me state off back that when you start a blog online you will NOT make boats of overnight. It's probably more accurate to state that you won't much until you start creating content that people what to read.
Why Start A Blog Today?
Some people start blogs part-time, while others do it full-time and treat it like a real business that they MUST work on each and everyday. I am not sure what your personal goals are with your WordPress blog.
Why do you want to make a blog today?
Do you want to supplement or replace your income?
Want to work for yourself and quit your day job?
Need more control of your time and more freedom to work when you want to?
Do you want to simply start blogging for affiliate marketing or create an eCommerce store to sell products?
Whatever your motivation is, this post today will show you how to make a WordPress website with A2 hosting for beginners. Let me know below in the comments below why you want to start a blog.
I think that if you have something that you are really passionate about talking to others, then starting a blog will make it easier for you to serve others and provide the answers to questions that they ask everyday. You may think that it's a really difficult task that involves lots of money and technical experience, but that is NOT the case.  You really just to learn some simple steps that I too had to learn about creating WordPress blogs online. I also learned how to buy domains and web hosting that keeps me online 24/7 especially when customers are searching for mean online.
Your First Step..
The first step begins with learning how to start a blog on WordPress for beginners is buying a domain to secure your brand & getting a reliable web hosting provider. To see what I recommend for beginners to use, click here to open another tab to check out a cheap way with 66% OFF to start a blog online quick.
This simple blog learnanet is one of many that have created online right now generating income. Something that you will learn and understand is that when you start a blog on WordPress or using any CMS platform or website builder you will NOT make money overnight. Some people think that's the case, but are quickly misled and as as result quit before seeing the profits! Don't do that!
Today I walk you step by step by the hand in the video below to show how to start a blog the easy way. But once you get started you will obviously need to let others know about your blog and start promoting it. You will also learn some simple and practical ways to share and marketing your blog content online.
Is It Really Difficult To Start A WordPress Blog?
No! It's actually easier than you might imagine. When you create blogs today, it doesn't require any experience nor prior knowledge of html or coding. You don't have to be a techie nor an expert. I must admit that I wasn't and expert nor guru when I learned how to create my first blog online. And frankly I don't consider myself too techie today. But I get the job done and it makes me money online and you can too.
What Should You Blog About?
You should start blogging first about something that you are truly passionate about. Obviously people that follow you online will be highly interested in the same things that you like. I think that blogging ultimately is a great way to serve others. You see people search for things online on Google all the time, right? For example, you clicked on this blog because you wanted to learn how to start a blog, right? Perhaps you have a hobby that you want to monetize and don't know how. Or maybe you want to create a home business and need a website or blog to sell your products and services.
Whatever the case, think of problem that people have and how your service or product will help them. Blogging in a nutshell is all about finding a legit way to make money from home solving other people's problems. Hopefully, by the end of this review I will have helped you to resolve your problem of learning how to start a WordPress blog and make money online!
How to Make A WordPress Website With A2 Hosting & Make Money
Whether this will be your very first blog or your second rodeo, you should know that every website or blog created online starts with 2 basic things.
You must buy a domain name and
Get the best WordPress hosting with a website builder.
Don't worry, I will show you exactly where to get both of these for cheap especially if you are on a tight budget. And then you will see how to start a WordPress website using A2 Hosting step-by-step and then how to promote it online.
However, before you open your wallet, let me explain what a domain name is. A domain name is simply the url address where people will find your website online. Examples of this are learnanet.com, amazon.com, google.com, ebay.com and so on. A domain name would be like the address of your house.
Web hosting on the other hand is like the digital real estate that you own at the address. Web hosting is basically a computer that runs 24/7/365 that stores all of the information on your website such as content, images, etc. It is what makes your website load & be visible to others online. So if you have a domain name without web hosting it would like having a street address without actually having a house. You need both to start a blog or website online. You can get both of these at what's called a domain name registrar.
There is one place that I highly recommend using for beginners who want to start a WordPress blog, website or even eCommerce store online. It's called A2 Hosting. You can get a special 66% discount OFF web hosting by using this special link here.
Creating Your Blog Using A2 Hosting
A2 Hosting has been around a very long time and great 24/7 customer support. I did a much thorough A2 Hosting WordPress Review here so time ago, but I wanted to show you how to start a blog on WordPress on A2 Hosting today.

As you could see in the video above, there are 3 A2 Hosting plans that you can select from to create your WordPress blog: Starter, Swift [now Drive] and Turbo.
If you need to create just 1 website, then the A2 Hosting Lite plan is ideal for you. However, if you need to add multiple domains and create unlimited blogs or websites, then Drive or Turbo hosting plans are better. Think about which A2 Hosting plan is best for you and then get started creating your website right now!
There is am ANYTIME money back guarantee on your web hosting.

How to Promote Your New A2 Hosting WordPress Blog Online
So after you learn how to start a blog on A2 Hosting WordPress, then it's time to customize it to your liking. Then the next step would be to promote and share it with others online. Why? Well for the obvious. If you want to make money selling products on your website, then you have to learn how to drive targeted traffic to it. How do you achieve this? You can do this using some simple methods.
When it comes to making money blogging, you have to find ways to monetize it and promote it. You can start off with affiliate marketing by finding products that you like or have a passion for. Good places to check out and become affiliates of are:
Shareasale.com
CJ.com
Impact.com
Amazon Associates Affiliate Program
Target Affiliates
and More
Once you select products that you use to monetize your blog, then now you want to start promoting by writing amazing content and then promoting it online.
Check out 3 simple suggestions that have worked well for me. They work obviously because you made it here, right?
SEO [Search Engine Optimization]
To help with this, think about how you made it today to this blog? Likely you searched Google to learn how to make WordPress website with A2 Hosting for beginners or something similar right? Or maybe you simply wanted to know ways bloggers make money from their blogs?  This is the power of SEO and learning how to use what are called long tail keywords.
Long tail keywords are generally 3-5 words that people use to find something very specific and targeted. There are many benefits of using long tailed keywords versus generic ones.
Long tailed keywords have way less competition online and allow you to rank a lot faster in the search engines. A good way to learn what buying keywords people are searching for online to use in your blog post is using a tool called Long Tail Pro here.
It doesn't really matter what your trying to sell or promote on your WordPress blog, Long Tail Pro can help you rank fast to drive super targeted visitors.
The key thing with your WordPress blog that will really help you to rank well in Google and the search engines is to write original content that answers people's questions and problems. When people see that really care and provide solutions, then will buy your product and services and then share your content online. This blog learnanet.com get thousands of visitors each and every month without fail.  The better your SEO rankings, the more click-thrus you will get and as a result you will get more sales.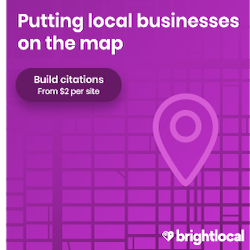 Video Marketing
Youtube is a great way to drive free targeted traffic online your blog and increase page views. It's also a great way to have your video rank faster in Google. The reason is because Google owns Youtube and when you upload videos that have true value, then these can drive targeted web traffic to your WordPress blog. The idea would be to mention the name of your blog in your videos and also link to them into video description so that people can click-thru to it.
Forums
Forums are basically hideout places where people to find answers to just about anything they want to know. These are great places to reach out to people who may be looking for what you promote or sell. No matter the forum, you always notice that people ask questions and you can answer them. A really great forum for many that gets picked up by Google and receives lots of target visitors is Quora.com.
One great way for bloggers to make money online and promote their blogs on Quora is by answering questions that focus on your industry. After answering a question you can tell the person that can find out more info at www.yourblogname.com.
NOTE: You will want to hyperlink your blog that way visitors can click through.
Quora
You can even promote affiliate links on Quora.com and get some really great targeted web traffic that converts! Once you answer a question, then Quora will send questions on a daily that you can answer to tell people about your website. I have used this method and it really works to get targeted web traffic to your new blog. What's awesome too is if someone searches Google and your Quora feed ranks high in search results, then this means that your feeds get crazy amounts on targeted web traffic!! This will also trickle back to your blog if you are backlinking to it. This will give you more exposure and sales. No doubt, you will want to track these what you do online and it's easy with the write tools.


The above are just 3 of many methods that you could use to start promoting and sharing your website with others online today. What do you think about these? Which of the 3 will you use for your new blog today?
Conclusion
Today I discussed how to start a blog on A2 WordPress WordPress for beginners and showed you also how to promote it online.  There are few things that I want you to remember about this review today. One, as a beginner you don't to be a techie to get started online, nor have knowledge of html or coding. This is something that often holds people back and prevents them from learning how to make money blogging. The truth is that you will always learn something new everyday. There are many great resources online that can help you to get there.
I hope that this review has helped you today to get started creating your very own blog on WordPress. I hope you much success in your endeavors of making money blogging and growing your business online in 2020 going forward!