If you guys are reading this Hostinger Review 2022 then you probably want to know is Hostinger good for blogging? Maybe you want to start a blog to make money online and looking for the best web hosting provider. If so, then I am glad that you made to this site! MILLIONS of people just like YOU want to work from home and quit their jobs. Is that your case? If so, then this Hostinger review will show why Hostinger is good for blogging online!
What To Expect In This Hostinger Review?
I got started with Hostinger about some years ago. In fact, I started blogging online with this very blog learnanet.com thanks to Hostinger. I have been making money from home creating blogs with WordPress and I will show you how you can do the same. Today I will talk to you about who Hostinger International Limited is, how is their customer support, the costs and what you know before starting your blog with Hostinger. With this info you will know is Hostinger good for blogging or not.
Disclaimer: This page has affiliate links. If used and a purchase is made, learnanet may receive a referral commission. This doesn't affect your Hostinger pricing at all, rather gives you a HUGE discount of 90% OFF on your web hosting. It also lets me eat my favorite peanut butter and jelly sandwiches:)
Who Is Hostinger International Limited?
If you don't know too much about Hostinger International Limited, there are probably the cheapest web hosting provider online that you find to create websites online. Since 2004, Hostinger has been helping just like me and YOU to create websites and grow online projects.
Over the years they have developed an infrastructure that literally optimizes how you easily manage your sites online. I have personally used Hostinger web hosting to create 12 other WordPress websites online including this one. The good thing that I LOVE about Hostinger web hosting is that it's completely ideal for beginners creating their first website. In fact, although this website was created using Hostinger, I didn't know anything at all about creating websites online when I got started years ago.
Why? Hostinger is not only cheap, but also awesome for people who have little to no technical knowledge or experience with creating websites. However, if you are advanced or some of a professional with web design, then you can just dive in and scale up as you need.
Hostinger International Limited offers shared web hosting, dedicated, VPC, Cloud hosting and more! With over 30 million users spread over 178 countries Hostinger makes it really easy to get online. An average of 15,000 sign up everyday with Hostinger web hosting to start blogging and make money online.
Why You Should Start Blogging?
New bloggers are born every day and no doubt you have something very special to offer the world. However, before you can start blogging online, you will just 2 things. You need to buy a domain name and good reliable web hosting provider. Without these 2 things you can not start a blog nor share your ideas online to make money, got it? A domain costs roughly about $15 dollars USD per year and web hosting runs under $50 per year. These are the 2 basic costs that you will have to run your blog online with ANY web hosting provider.
Thankfully you made it to this blog because you want to know is Hostinger good for blogging. YES it is and I highly recommend building your blog today using their web hosting services.
What Does Hostinger Web Hosting Costs?
There are 4 main web hosting plans that can be used for create blogs online: Single Shared Hosting, Premium Shared Hosting, Business Shared Hosting and Cloud Hosting.
As you noticed with the graph above, the web hosting runs as cheap as $0.99/month – $7.45/month.
The Single shared hosting is what I recommend that beginners creating their very first blog or website online should use. It is only $0.99 per month and ideal for newbies with super tight shoe-string budgets. This is what I used when I got started with learnanet in the beginning, then I upgraded over time.
For newbies, 10 GB of SSD disk space is more than enough for 1 website. It's not the best under the sun, but it's exactly what you will need to kick off your blog the right way!
The Premium hosting is only $2.89 per month and will let you add on domains. As a blogger, I like that I can easily add more domains and create unlimited websites under the same account for no extra costs. With 20 GB of SSD storage and cpanel with unlimited bandwidth you will not have to worry about data transfers. 
The Business hosting plan is the 3rd tier up and runs only $3.99/month for its unlimited web hosting benefits. The business packages offers daily backups along with SSL certificates for FREE to secure your websites online. This is the hosting plan that currently powers this learnanet blog. This SSL certificates are great for selling products on your websites. All Hostinger gives you domain privacy protection will keep your name, address, phone number, email, website data secure from hackers, spammers and sales people.
The Cloud hosting which is the 4th tier up and it is all about the fastest speeds and performance. For only $7.45/month you can take advantage of this right now!

Is Hostinger Good For WordPress Websites?
WordPress is a CMS software that more than 75,000,000 websites online use. WordPress is very user-friendly and great for beginners being it doesn't require any experience with html or coding. You can drag and drop and easily and content to your blog.
When you get started today with Hostinger web hosting you will be able to install WordPress with 1-click in your cPanel.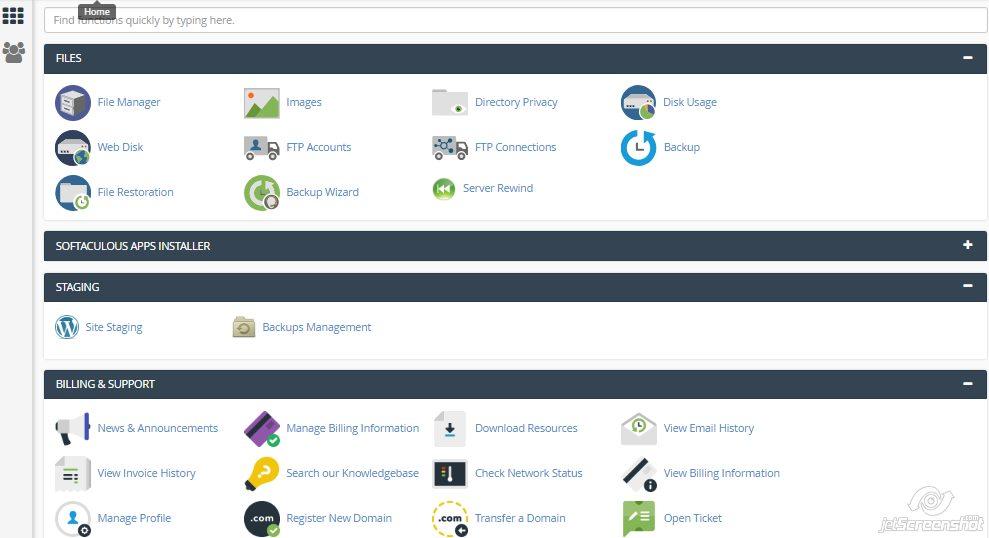 Is Hostinger Good for Blogging?
YES!! Hostinger is amazing for blogging being that they provide you with all of the resources that you will need to create your blog from scratch. There are several great tutorials on how to start a blog on Youtube. I have put together one with you in mind.
You can watch the video below which will show you how to create a website in Hostinger step-by-step for beginners using WordPress.
Things To Know Before Buying Hostinger Web Hosting
I have been using Hostinger for quite time and absolutely LOVE their services. However, there is one thing that you should know about this European based web hosting provider. They have super fast customer support that is very knowledgeable, but it is only chat and email based.
I mentioned this point in this Hostinger review 2022 because for some bloggers, you might want to call and speak to someone on the phone. If you can't live without talking on the phone, then Hostinger is NOT for you. However, if you are the kind of blogger that doesn't really care and just want your issues and questions to be answered fast, then I say go for Hostinger today! I have been using them and have never had any problems.
NOTE: All of my reviews online are 100% HONEST and I expect to deliver the same to you in this Hostinger review today. I love blogging and sharing great deals to help people save money and Hostinger is awesome way to do it all!
Is Hostinger Safe and Secure?
When you are blogging online you need to know that your site is safe and secure. To achieve this, Hostinger has put in place several measures.
One is that all of the 7 data centers have dual uplinks with multiple IPs. Data centers are in the US, UK, Brazil, Netherlands, Singapore, Indonesia, and Lithuania. They protect your websites from DDos attacks on multiple layers. This is great to know because websites without good security get hacked or infected with malware.
Also, you get SSL certificates which are great to protect sensitive user info that passes through browsers. They are ideal for websites such as eCommerce stores that accept debit/credit card info.
Also, Hostinger provides daily backups of your websites that way you can keeps your files safe and secure.
Is Hostinger Fast?
When it comes to creating blogs and websites online it is extremely important to have fast speeds. The reason is because when people search for your website online and have to wait more than 3 seconds, they are likely to leave your site. Why? Because it takes to long to load.
Obviously when you searched in Google to see is Hostinger good for blogging, my blog popped in the top 10 results. Why? Because for starters it has FAST page loads which provides a better user experience for my visitors. You need this too.
Hostinger is awesome for blogging being that they use LiteSpeed Cache which promotes FAST page loads to serve your website content to your visitors. This has its many benefits.
For example, it helps to process spikes of web traffic without issues. You need this because if your website crashes, then your visitors will not find you online. They will go to your competition. You don't want that to happen, do you? Thankfully Hostinger has you 100% covered here and that's another reason why I recommend them..
Another reason that Hostinger is good for blogging is that all of their web hosting plans come with Smart Purge technology, SSD drives for extreme speeds, streamlined and automated server deployments, intercom and https/2.
How a CDN Speeds Up Your Hostinger Websites
Another thing that I wanted to mention in this Hostinger review is that when you get started today with Hostinger web hosting you can get a CDN.
A CDN is a content delivery network and what it does is also promote faster page loads and performance. Website speed is important for every website to rank higher in the search engines and a CDN helps to achieve this.
Hostinger has 7 data centers around the world to make sure your visitors can access your blog no matter where they are located.
Data centers are located in Indonesia, Lithuania, UK, USA, Brazil, Netherlands and Singapore. With having more data centers globally coupled with your content delivery network, this will give your blog the lowest latency.
The CDN is integrated using Cloudflare all of which is setup when you get started with Hostinger web hosting. It is really simple.

Is Hostinger Good for eCommerce?
Hostinger is not only good for blogging, but also for creating eCommerce stores. To get the best resources, I recommend using Hostinger Business for this. Why? With the Business hosting plan you will get the FREE certificates which are a MUST HAVE for eCommerce. Why?
Google in 2018 on their blog mentioned the importance of having SSL certificates to encrypt user info. This not only keeps private info like credit/debit secure, but also prevents your website from being marked "unsecure" in Google. Thankfully Hostinger International Limited understands and provides you with these for your eCommerce store or websites.
Also, I think that the Business hosting plan is better for eCommerce to handle higher volumes of web traffic which is to be expected online with ANY eCommerce store.
When you get started, you will have access to literally THOUSANDS of themes and templates for your your websites. Also, there are several WordPress plugins that you can install that are great such as WooCommerce.
Uptime Performance
You should be happy to know that Hostinger maintains the industry average of 99.9% uptime performance or better. Their web hosting is super reliable and great for search.
To prove this point, you made here to this blog today being you wanted to know is Hostinger good for blogging? When you searched Google and clicked on this blog, it was up and running, right? That 's why you are still here reading this awesome Hostinger review right now.
That's powerful, and yet really important. Why? If you are a beginner online, then you should know that your web hosting provider is like the lifeline of your business.
If it is not online when people search for you, then this means that your business is LOSING money. However, if it has great uptime as this Hostinger website DOES, then it will make money 24/7/365. This is exactly the type of reliability that what you need.
When you get started today with a reliable web hosting provider like Hostinger, then you will also be able to count on this reliability!

Hostinger Refund Policy
Hostinger offers a 30 day money back guarantee on their web hosting services. This means that if you are not content and would like to request a refund, you can do so within this time frame.
I have been using Hostinger web hosting on this very blog PLUS 12 others and I haven't looked back. But again, a refund is there if you need. Just contact customer support to process. They are great and very helpful and answer any questions you have.
Hostinger Competitors and Alternatives
Although Hostinger is the cheapest web hosting provider that you find online to start blogs, there are many Hostinger competitors and alternatives. I will share with you 4 good ones that a great for blogging and how they differ from Hostinger web hosting.
Hostwinds is great WordPress hosting providers that has hosting plans starting at only $5.24/month. You can 25% OFF here: www.hostwinds.com
A2 Hosting is a web hosting provider starting at $2.99/month for their Startup hosting plan. They are known primarily in the web hosting industry community for their turbos servers and fast page loads.
You can get 66% OFF A2 Hosting here: www.a2hosting.com.
Siteground is another Hostinger alternative that is recommended by WordPress.org for WordPress performance. Their web hosting starts at $6.99/month for their Startup hosting plan.
You can get 60% OFF Siteground here: www.siteground.com
Bluehost, similar to Siteground also is another unique web hosting recommended by WordPress.org. Their web hosting starts around $2.95/month for their Basic hosting plan.
You can get 60% OFF Bluehost now here: www.bluehost.com
There are many more web hosting alternatives to Hostinger, but these are a few that are really popular online for bloggers. Of these 4 mentioned above you will notice that all of them are slightly more expensive than Hostinger to create 1 website or blog.
Hostinger starts at only 99 cents per month whereas the next cheapest above was Bluehost at $2.95/month.
Hostinger Review 2022 Conclusion
I know that you came mainly because you wanted to know is Hostinger good for blogging? The answer is a strong YES!
As you have learned today in this Hostinger review, their web hosting is great for blogging, WordPress websites, eCommerce stores and more!
Hostinger has been around for quite some time and has a long strong track record of satisfaction with its customers. I know that when you get started in few minutes with Hostinger web hosting today you will be completely happy with their services.
Remember, that when it comes to picking the right web hosting provider for your business there are just a few things that you should look for:
Affordability for beginners
Great 24/7 customer support
Rock solid uptime performance and
Great security
Hostinger has all of these 4 requirements mentioned above and MORE!
Although there are many Hostinger alternatives and competitors, none of them can beat Hostinger on costs. They make very easy for beginners like YOU to get started FAST online with all of the essential tools. This is why I have been using their web hosting on this very website learnanet.com and highly recommend them to others!
Remember that Hostinger offers a 30 day money back guarantee guys. So this means that if at ANY moment that you feel that Hostinger web hosting is not for you, then you can request refund. It' just that easy, but I don't think that you will need it.
To start blogging and sharing your ideas and business with others, Hostinger offers a 1-click installation for WordPress. This makes it super duper easy to create your blog. If you need help, don't hesitate to contact me.
Now what I want you to do right now is think about which of Hostinger web hosting packages will be best for your needs? The Single shared hosting, Premium, Business or Cloud hosting? The choice is 100% YOURS!
Get your blog started right now with up to 90% OFF! I hope you much success online with your business!
After reading this brief Hostinger review 2022 to find out is Hostinger good for blogging, what type do you want to create? Will this be your very first blog online? If so, let me know in the comments below what motivated you to start a blog?