Some people ask is Javapipe good for hosting websites online? Is it really the best cheap java hosting provider? They say that it's truly optimized for performance and provides the best DDos protection, but is that really true? Are they really cheaper & better than their competitors? Today in this Javapipe review 2021 we will take a deeper look into everything that you MUST know about Javapipe hosting before getting started with them! Also, we will have a Javapipe DDos review to show you how they protect your website 24/7/365!
What To Expect In Our Javapipe Reviews?
Why am I writing this review? Although there are several Javapipe hosting reviews online, this one is 100% unbiased. This is means that you will hear the good and bad about their java hosting services. Why? Frankly, I have been online for several years and understand exactly what entrepreneurs need to create websites. I have been able to test and use different web hosting services to create websites. As of date, I have created 21 websites online. Some were good, while others were bad. Let's see how Javapipe is today..
Things To Consider About This Java Hosting..
During my time online I have come to realize as a blogger that there are really 4 main things that matter most to me with ANY web hosting provider.
Is it really affordable for beginners?
How is the customer support?
How is Javapipe DDoS protection & security?
How is the uptime & performance?
When it comes to finding the ideal web hosting provider these are some of the things that I look for. They may not seem as elaborate, but they are extremely important to know for the longevity of your business online.
Frankly, web hosting will be the most crucial decision and investment that you will EVER make for your online business! I have seen many web hosting providers similar to Javapipe such as Rocket Hosting, Kinsta, Nestify, Cloudways, BionicWP, Pressidium and Nexcess Liquid Web that have similar platforms.
So as you continue to read this Javapipe review 2021, you will learn more about how Javapipe hosting really stands out in these areas in comparison with their competitors online.
Who Is JavaPipe Anyway?
Whether you have been online for quite some time or brand spanking new, it's likely that you have NEVER heard of Javapipe. And to be honest I didn't either until I stumbled upon their website here at www.javapipe.com some time ago. The only really java anything that I have heard about was in my coffee:)
But you may be surprised to know that as a internet solutions company they have been in business since 2001! They specialize primarily in DDoS protection and cloud-based Java hosting. Although we will discuss more about security shortly, you should know that it is what really drives them as a web hosting company. Unlike many of their competitors in they same playing field they do offer some very unique products:
Java Hosting on Tomcat
WordPress Hosting
PHP Hosting
KVM VPS
Unmetered VPS
DDoS Protected VPS & more!
Without getting too technical, they basically provide a higher grade of web hosting solutions. But also with this comes costs. Keep reading to learn more about Javapipe hosting plans.
[NOTE: If you are looking for cheap shared hosting for beginners, then Java hosting may not be for you. See some awesome alternative resources HERE]
How Is Javapipe Hosting's Customer Support?
You will be happy to know that the customer support is really awesome! They 24/7 US-based phone support in Salt Lake City, Utah. Also I really admire how fast their chat support is! For example, when you land on their official page, the reps are ready to assist and answer your questions.
Also, when you check our sites like Trustspot.co and Trustpilot.com they come highly recommended by their customers. There they have a Trust Score of 9.8 out of 10 which is a very high rating by users. When it comes to Javapipe reviews on Google & other search engines, people just have positives things to say about their web hosting experience. What about you? Have you ever tried or hosted with Javapipe in past? What has been your personal experience? What has been your experience with other web hosting providers? Let us know below please in the comments area.
As company created by IT developers, their customer support is extremely knowledgeable and helpful. I feel that these things are really important to have in any web hosting provider and wanted to highlight this in our Java Hosting review. Customer support for me is extremely important especially if you have issues or have questions about your web hosting. It's good to know that there is someone there 24/7 to answer your questions.
JavaPipe Hosting Plans
As you will see below in the graph, there are 3 tomcat hosting plans that you can select from to get started today: Tomcat Entry, Tomcat Medium, and Tomcat Large.
Each hosting plans offers its own benefits for today's developers. Take a look below to see some of the many resources that come with each tomcat hosting plan.
Overall I love the SSD storage and higher GB allowances for monthly web traffic for the price points. What do you think?
Things Developers Can Do Using Java Web Hosting Services
JSF Hosting
Host Hibernate
GWT
Play
Wicket
Spring MVC Framework Hosting
Struts Hosting
Servlets and JSPs [JavaServer Pages]
Grails
Vaadin
and support many more frameworks & applications
cPanel Vs Control Panel
Here you will be able to addon domains & have full control over websites, files, databases, backups, emails, ftp accounts, dns and more!

If you have ever created websites online with another web hosting provider, then you may already be familiar with cpanel. You will notice that with Javapipe's control panel it looks different from your typical cpanel hosting. But no need to worry because you will have more control and access to better tools to create your websites online with your Javapipe hosting account.
Users
Databases
Backups
Status
Security
Websites
DNS
Emails
PHP
Packages
FTP
SSL
Logs
Being that Javapipe is more of a higher-grade hosting provider, you will have more control of the resources that you use for your websites.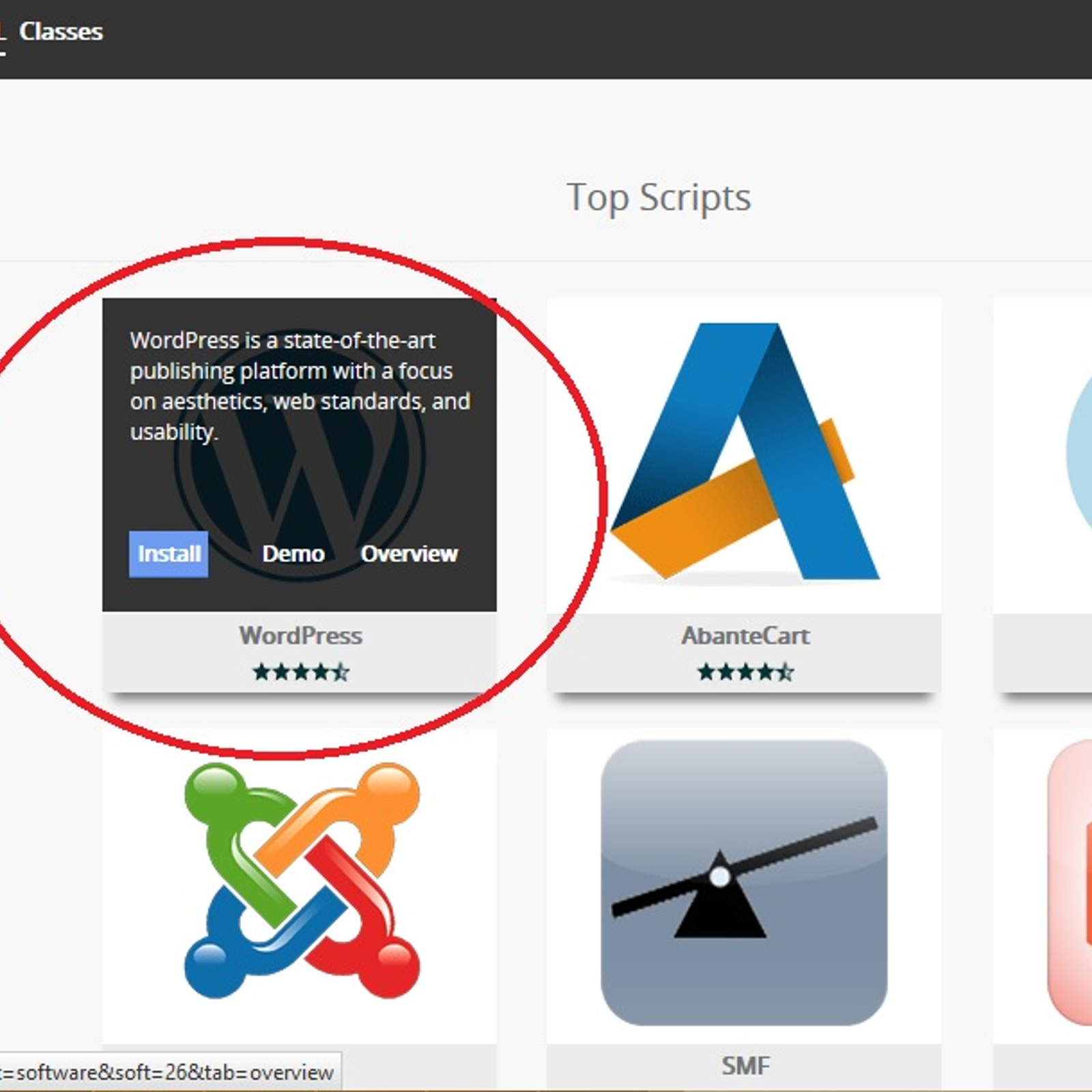 Of course, you will have access to different CMS platforms to create websites as pictures above such as Abante, Prestashop, Magento, Joomla, SMF & more. But I just prefer creating my websites online by using WordPress. How about you? Which software do you want today to create your website with Javapipe hosting?
Although I have created sites in the past using Joomla, I think that WordPress is more user-friendly and easy to configure settings for both beginners and advanced users.
Uptime on JavaPipe Servers
As a java hosting provider they offer an average of 99.95% SLA uptime guarantee. This is great and slightly higher than most web hosting services.  But again, Javapipe is super reliable and highly recommended for creating websites.
As a developer creating websites for yourself and clients uptime is very important. If your website is down, then you lose money. However, if your website has great uptime, then you will make money being your clients will find you online.
Uptime is an SEO factor that affects your rankings in Google. What I love about Javapipe hosting is that they are super reliable and great java hosting for developers.
Think about how you found this very website. You were looking for a good Javapipe Review 2021 to find out more info on their java hosting. Perhaps you wanted to know is Javapipe good or not and thankfully you made it to this site.
When your visitors search for you online, it's important that you have a reliable web hosting provider like Javapipe.
Something else that is very important to know in this Javapipe review is that their java hosting has very fast page loads as you could see above. This is also good to improve user experience on your Java websites.
Is Javapipe Safe?
Next, I want to give you a quick Javapipe DDoS review. One of the things that I truly admire about this mom and pop java host is that they work hard on security and protecting websites online. This is an area of your business that you NEVER want to overlook. You should know what your web hosting provider is to protect your data online from data breaches, hackers, malware and more.
For example, they do have SSL certificates that you can for your websites online. This is great being in 2018 Google blog announced the importance of having SSL certificates for websites. This I think are mainly great for eCommerce stores and sites that sell products. If you don't get on your websites then Google will mark them unsecure in search engines which is not cool. Thankfully, Javapipe has your back in this area.
Now let's talk about DDoS protection and why you need it today. According to Cloudflare, DDoS mitigation or protection refers to the process of successfully protecting a targeted server or network from a distributed denial of service[DDoS attack]. This is done by using specially designed network equipment or a cloud-based protection service, a targeted victim is able to mitigate the incoming threat.
Javapipe Provides 24/7/365:
Remote DDoS Protection
Remote DDoS Migration [to scrub all traffic before it arrives to your website]
Web Application Firewall
GuardPanel Control Panel
Technology HTTP Reverse Proxy
Web Socket & Load Balancing
IP Address Forwarding
Why You Need Javapipe DDoS Protection
What you need to understand and know in this Javapipe DDoS review are the reasons every business needs DDoS protection.
Distributed Denial of Service attacks can corrupt a network by attacking nodes present in the network & blocking incoming traffic to websites. This essentially will cause a loss in data which could shut your website down. Obviously when this happens it affect your online business and income.
So when you get started with today you will receive complete Javapipe DDoS protection on any plan you select to create your website.
More Benefits of Javapipe DDoS Protection:
Geo IP Blocking
Live Access Logs
Deny Urls
Use Web Security Challenge [Can enable Javascript questions to deter tricky attacks that try to access your website]
WAF that mitigates Cross Site Scripting, Remote Code Execution, Shellshock, Heartbleed, SQL injections, Remote File Inclusions and more.
This type of security is a MUST HAVE and Javapipe clearly understands this. This is another HUGE reason why I recommend them for creating websites online.
Migrating Your Current Website to Javapipe
Are you currently with a web hosting provider right now that you don't like? Do you have a website that you would like to migrate to Javapipe today? If so, then this step-by-step tutorial below will show you how to migrate your WordPress website to Javapipe using the WordPress Migration Duplicator Plugin.
When you use this plugin, you will be able to quickly move, migrate or clone your current WordPress site between domains and host without experiencing any downtime. This process will allow you to pull down your site to a localhost, copy all plugins, themes, databases, content, and WordPress files into a zip file.
After selecting your preferred Java hosting plan today, the process of migrating your website can be done in about 8 minutes. It's quite simple and you will be on your way to hosting your website on their servers.
Is Javapipe Good for Beginners?
The purpose of our Javapipe hosting reviews is not to tell you what to do. Thousands of small business owners have already signed up with Javapipe & currently use their java hosting platform right now. Will you?
However, I want to make something crystal clear to you. If you are a total beginner or newbie online and this will be your very FIRST website, then Javapipe is NOT for you. You do need some prior technical experience. That is my honest opinion. You can thank me later. Let me explain why…
Javapipe is AWESOME web hosting for java developers or people who are experienced with coding, html, and building. If this is not the case for you, then I highly recommend that you test the waters FIRST with some cheap web hosting providers like Hostinger, Siteground, A2 Hosting, Bluehost or Hostwinds.
The good thing about these is that they are cheaper on the pocket, more user-friendly for beginners online and also easily scalable.  As your website traffic grows and you gain more experience with web development, then you can migrate over to Javapipe and enjoy their coffee.
Javapipe Refund Policy
Javapipe offers a 30 day money back guarantee but it does come with some restrictions that you should know. For example, according to their terms of service, you can not get a refund on dedicated servers,  services with custom configurations, domain names, DDoS protection where your attacks have exceeded the limits of your package.
You should also know that there a no refunds after 3 days of usage or excessive bandwidth use on DDoS. Also Javapipe hosting does not issue partial refunds after the 30 day periods.
I mention this in this Javapipe review 2021 because there are some web hosting services such as A2 Hosting that actually do refund after 30 days. A2 Hosting has an ANYTIME money back guarantee.
Javapipe Alternatives and Competitors
So now that you know what Javapipe hosting, let's talk about some alternatives. Javapipe is okay, but their competitors extend longer than 30 days.
When you look at hosts like Hostwinds and Pressidium offer 60 day money back guarantees.
Dreamhost, a premium WordPress hosting provider offers a 97 day money and only starts at only $2.59/month.
However, Mochahost which is only $3.48/month for their Java hosting knocks them all out of the ballpark with an amazing 180 day money back guarantee!
Why do I mention all of these competitors in this Javapipe review 2021? Because I think that it is important to have a web hosting provider that you are 100% happy with. Also, when you spend your hard earned money, you should have more than enough time to tryout a web hosting service.
Javapipe Review 2021 Conclusion
You are probably asking is Javapipe good web hosting for java developers? YES it is! They are one of the most reputable java hosting providers that you will find that is often hidden under the covers.
Also, something that I really LOVE about Javapipe hosting is that they are also really BIG on providing security & protection against DDos attacks. This is a MUST-HAVE for ANY webmaster online being websites are hacked every day and bombarded with malware.
However, to be 100% honest with you in this Javapipe review 2021, they are NOT the absolute cheapest java hosting.
As you could see above, although Javapipe is reliable & great for developers,  there are many Javapipe alternatives that are actually cheaper. The cheapest tomcast hosting for example is $5.40/month.  However, when you look at the Mochahost java & tomcat web hosting it starts at only $3.48/month and again they offer a 180 money back guarantee.
But overall, Javapipe when considering many of the options out there for tomcat hosting for developers, they are still highly recommended to use. Will you? You should right now.
I have some questions for you. How long have been a java developer? Also, which of the Javapipe hosting plans above do you think would be best for you today? Let me know in the comments area below.
I hope you have much success in your endeavors of growing your business online with Javapipe hosting. I also thank you for reading this Javapipe review 2021. Have an awesome java day!